Based on the Unleash Your Inner Tyrant! book, this online training course is designed to help you excel at management and leadership in an engaging, interactive, and entertaining way.  The Unleash Your Inner Tyrant! online course offers approximately 15 hours of leadership training over more than 35 self-directed lessons that will help your leaders create a vibrant corporate culture, master management/employee relations, handle crises with confidence, and navigate change with ease.
Key Features of Unleash Your Inner Tyrant Online!
Each lesson include videos, quizzes, interactive screens, and opportunities for reflection
Offers examples, statistics, and case studies of both the best and worst management practices, thereby providing twice the training of typical management training programs
Self-study format ensures that training does not interfere with your normal business workflow
Guaranteed to be the most enjoyable, entertaining management training you and your managers have ever seen
Screenshots
Over 80 videos introduce and conclude sections throughout the course.
Our extensively-researched information is presented in a fun, interactive way.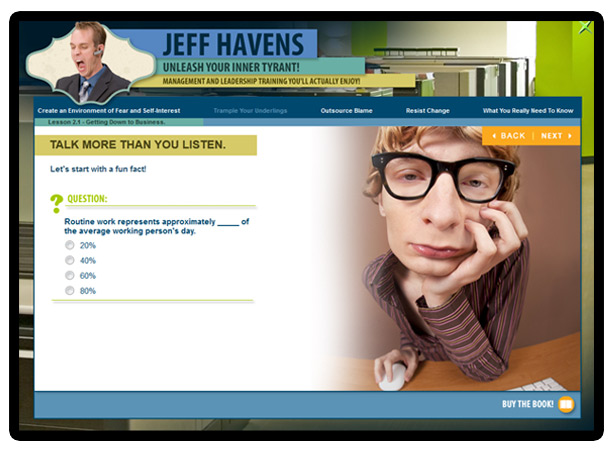 Both correct and incorrect answers are explained in thorough (and thoroughly hilarious) detail.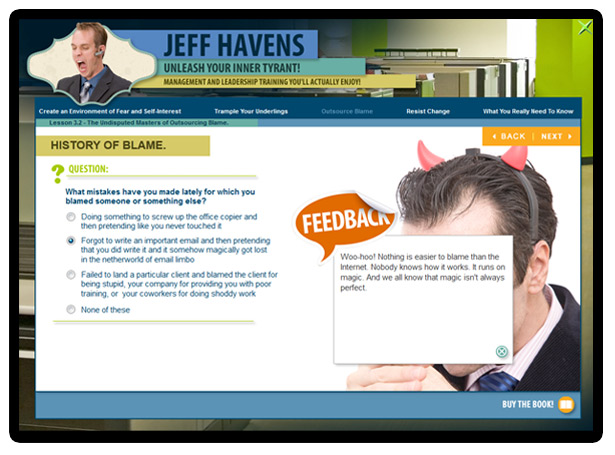 All lessons include examples of good and bad leadership behaviors to maximize the impact.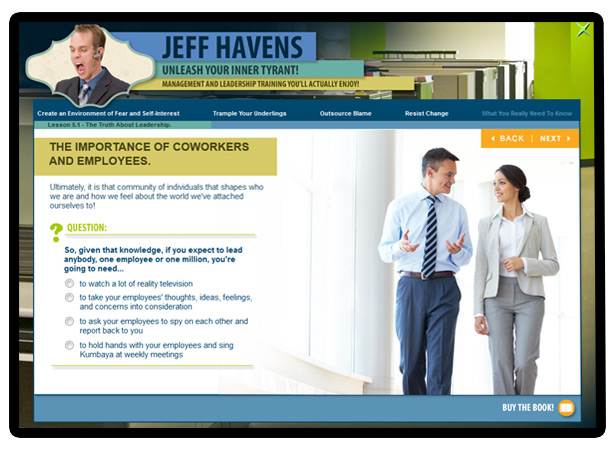 Each lesson ends with an opportunity for reflection and a personal call to action.