There's a good chance that you aren't in love with your job. Most of us aren't. In the United States, approximately 70% of us are disengaged at work, and that number is actually pretty good compared to other countries. According to a recent Gallup poll, 94% of Chinese and Japanese workers dislike what they do. That's, um, a lot.
Part of the reason for this is because we think that other people's jobs are way more interesting than ours. We've all been asked, "What do you do?" and in a lot of cases, our answer doesn't elicit further reaction:
STRANGER: What do you do?
YOU: I'm an accountant.
STRANGER: Oh.
That can make us think that we should be living a more interesting life. However, it turns out that some of those 'interesting' careers aren't really as amazing as they appear to be.
In fact, here are three of them.

Professional Wrestler
They're on TV, they're famous, and their work uniform is way cooler than yours. And yet the average professional wrestler spend 250 days a year traveling – which makes family life somewhat challenging – and they have a habit of dying before 45. Apparently all that jumping around isn't as fun or easy as it looks.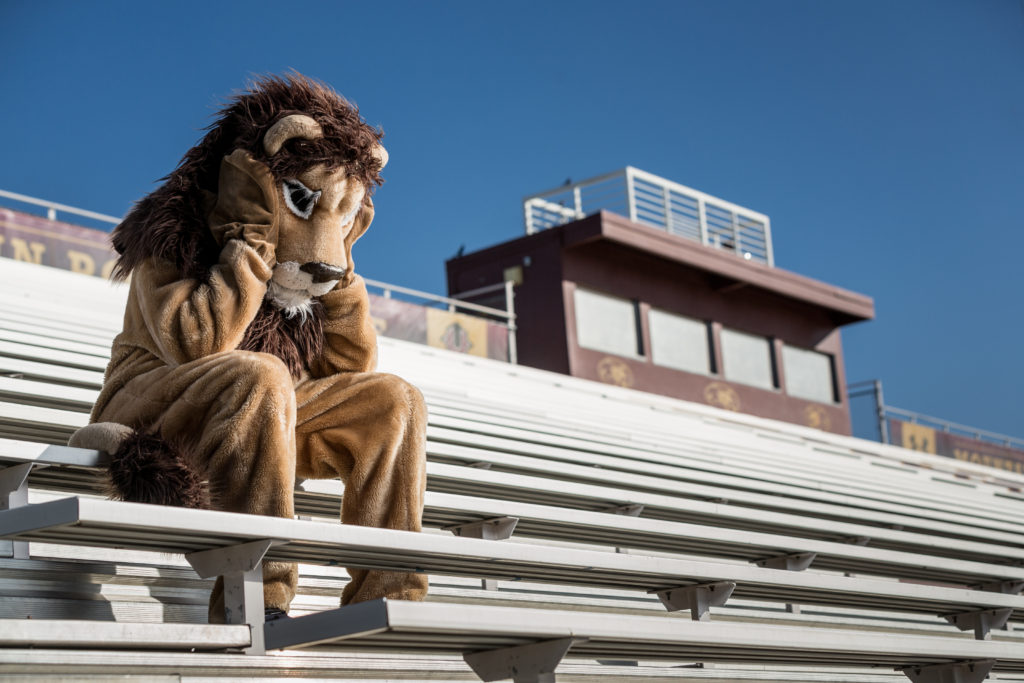 Professional Mascot
Sounds perfect for a sports fan, right? They get to go to every game, and they've got the best seat in the house. But those suits can easily reach temperatures of 113 degrees – which means you'll be sweating the entire time – and they can't be cleaned very easily, which means they'll eventually smell like a mountain of unwashed socks.

Waterslide Tester
Someone has to test those things, right? And on the surface it sounds awesome. I am crazy excited about my son getting old enough for me to take him to a waterpark, because I'll just look weird and creepy if I go alone. But don't forget, they are testing these things, which means they might not work very well. Maybe the plastic is a little bit sharp. Maybe it's 43 degrees the day you show up to test a resort's new slide.   And maybe they're built wrong and you'll go flying over the edge. Better you than some vacationing family, right?
There are other reasons people are disengaged with their jobs, of course. But in case you're envious of the supposed glamour of everyone else's lives, try to remind yourself that what you think you know about their careers isn't necessarily the full reality. Even lion tamers have dull days traveling from one town to the next, and their exciting days often involve serious injury. In a very weird way, I hope that puts things into a new perspective.